Sussex Memory Walk, Petworth Park, 19th September 2015
This September 19th Sussex Memory Walk will be taking place at Petworth Park to raise money for a world without dementia. We need thousands of people to walk with us – because arm in arm, step by step and pound by pound, we will get there.
Hope is the spirit of the day
People of all ages and abilities can join in, from grandparents to grandchildren, and even our furry four-legged friends. It's a day for everyone to come together, celebrate loved ones affected by dementia, and raise money to reclaim the future. People can register to take part at www.memorywalk.org.uk.
We are also needing volunteers for the day and below is a brief outline of what is involved.
Join Our Volunteer Team Memory Walk is growing every year, with more walkers than ever expected in 2015, we hope to raise over £76,000 at the Sussex Memory Walk alone. We need inspiring and motivated people to join our remarkable team of 90 volunteers on the day to make a difference at Petworth Park this autumn. There are a variety of different roles to get involved in including setting up or packing down the event site, giving out medals and water, helping with fundraising activities, marshaling along the route and cheering on our walkers and many more.
As well as receiving regular updates in the run up, you will get a full pre-event and on the day briefing and also receive a t-shirt and refreshments on the day.


Chiddingfold Village Fete Sunday 14th June 12 noon to 4pm
previous Fetes 20142012 2011 2010 2009
Past Village Events Archive
---
May 16, 2015


Pedestrian Crossing in Chiddingfold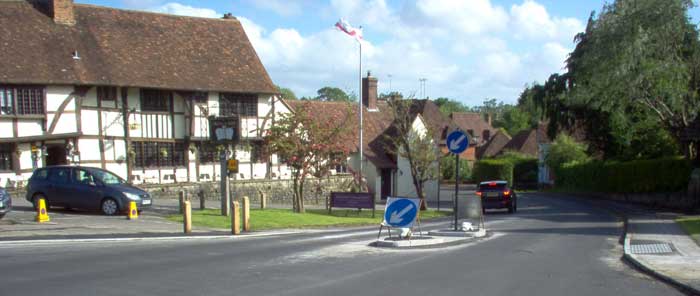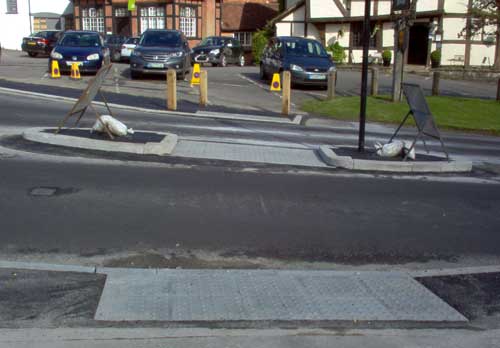 ---
March 14, 2015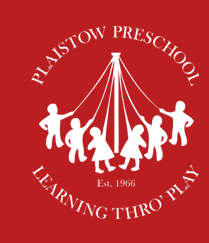 For enquiries, please contact:

01403 871329
Registered charity number 305405
Plaistow Village Green, RH14 0PX
In aid of Plaistow Pre-School
Traditional Village Fete in aid of Plaistow Pre-School
Featuring:
Every year we hold our annual Maypole Fete, which is a fun packed day out for all the family with lots of exciting attractions.
Attractions will include the children's maypole dance, a bouncy castle, dog show, traditional games, bbq, beer tent, cream teas and many more stalls that will appeal to the adults too!
The fete attracts upwards of 1000 people from the local area and further afield. This year we are planning an even bigger event, which would not be possible without the help and support of the local community.
Plaistow Pre-School is a small community playgroup run by a committee of parents. We are a registered charity and we are a non-profit making organisation.
All funds raised are for the benefit of the pre-school
Last Years Fete
---
April 15, 2015


Fernhurst Revels Sunday May 17th 2015
The Revels are held at the Sports Field next to the Red Lion Full List of Events
A wonderful family day out.The procession through the village starting at 12-30.The maypole dancing; fancy dress competition. The afternoon is filled with attractions, entertainment, music competitions, games hot food / drink. The emphasis is having fun, with a variety of events through the afternoon. The stalls are run by local people, raising funds for village facilities, clubs and charities
---
Thursday 23 April is Saint George's Day
2015 Chiddingfold Tipteerers will
NOT

Perform
Cannot get a cast please contact:- John Cowburn [01428 68 5940]

Also Dragons are now protected species and cannot get life insurance for the soldier who keeps getting killed
1st Friday May Day Dancing at dawn, Hydon's Ball 5.15am
Fleur de Lys is a Morris side with female dancers and both male and female musicians
---
April 26, 2015

Chiddingfold Village Fete Sunday 14th June 12 noon to 4pm
****
---
2014 October 15, 2014
Chiddingfold Surgery's Macmillan Coffee Morning
Chiddingfold Surgery held a very successful coffee morning on Friday, 26th September 2014 to raise money for the Macmillan Cancer charity.
The event was organised by Dr. Cameron- Blackie and coincided with the annual flu clinic at the practice .So over 100 people attended and £362.00 was raised for this very worthwhile charity.
It was a very social event as well as an informative one, as Michelle Pulman, a Macmillan nurse, attended and was able to talk individually to the patients about the charity.
---
September 26, 2014

Pine Furniture Sale Hammond's Yard Hambledon GU8 5HF
Many more interesting items for sale Every Saturday 9 - 4 01428 68 3625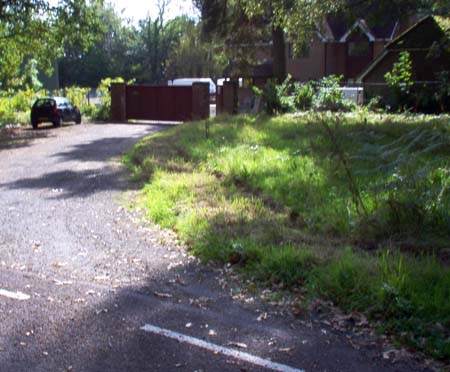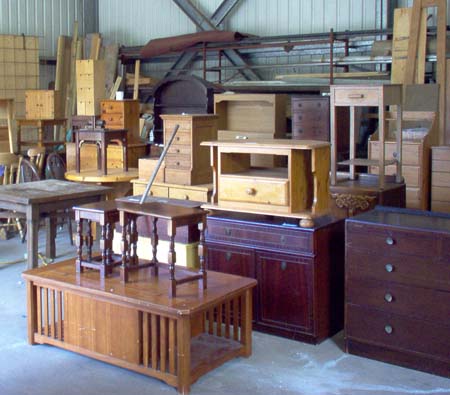 ---
July 5, 2015
Several of the films coming up may be in high demand, so please remember if you want to guarantee your seats for the screening, go to Chiddingfold Post Office to purchase your tickets in advance, and be sure to arrive promptly to ensure you get first pick of the available seats. YOU CAN SAVE MONEY WITH OUR SEASON TICKETS.



Thursday, September 3rd
Far From The Madding Crowd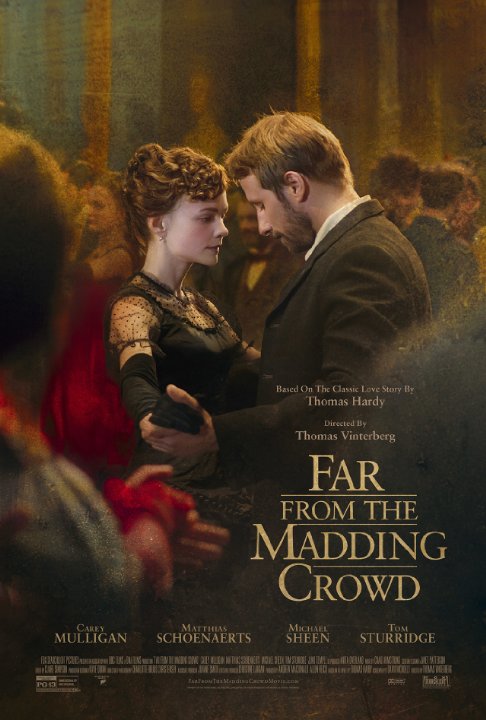 Doors 7:30pm, film 8:00pm

Running time: approx. 119 minutes (+ 15 minute interval)

BBFC Certification: 12A

Starring

Carey Mulligan as Bathsheba Everdene

Matthias Schoenaerts as Gabriel Oak

Determined to defy social conventions, a young woman sets out to make her way in the world. The inheritance of a working farm gives her the means to do so, but also attracts the attention of three very different suitors. Filmed on location in Dorset, and adapted for the screen by David Nicholls (One Day) this moving and intelligent new adaptation of Thomas Hardy's classic pastoral novel is thoroughly engaging.

Tickets for each film cost £5 (£3 for children under 15) on the door,
or in advance from Chiddingfold Post Office.
Season Tickets are also available from both locations.
---
Tickets for each film, (except 'Pay What You Like') cost £5 (£3 for children under 15) on the door, or in advance from Chiddingfold Post Office.
Season Tickets are also available from both locations.
---
Tickets for each film cost £5 (£3 for children under 15) on the door,
or in advance from Chiddingfold Post Office.
Season Tickets are also available from both locations.
∫ ∫ ∫ ∫ ∫ ∫
Save £5 with a Season Ticket. Season Tickets can be used to obtain a discount – we simply stamp three slots rather than the usual one, so a pair of ticket costs just £25. If you don't already have one (and why not?!) then buy one now and take advantage of the £5 saving immediately. We expect demand to be high, so book now to avoid disappointment! For further details, especially any advance ticket enquiries or if you are interested in joining us as a volunteer, please contact Matthew Lacey on 01428 683120, or email cinema.admin@chiddingfold-hall.org.uk That's all for now, hope to see you at a screening soon!
Tickets for each film, (except 'Pay What You Like') cost £5 (£3 for children under 15) on the door, or in advance from Chiddingfold Post Office.
Season Tickets are also available from both locations.

Licensed Bar & refreshments before showing and in interval
A Channel 5 production company came to Chiddingfold Village Hall Cinema on Thursday night, 5 February
to film the Sing-along production of 'Mamma Mia'
The Village Hall Cinema attracted a good crowd from all around Chiddingfold for this performance.
It was a lively evening with lots of singing and even dancing - More
Village Hall
Coxcombe Lane,
Chiddingfold, Surrey GU8 4QA www.chiddingfold-hall.org.uk/
Village Hall
---
November 24, 2011

If anyone phones you up about problems with your computer
Read this
http://forums.moneysavingexpert.com/showthread.php?t=1424731
---
The Air Ambulance service in Kent, Surrey and Sussex costs around £ 3 million annually to stay airborne. Receiving no funding from the Government or the National Lottery the charity is entirely dependent upon the generosity of the public to support the two helicopters, based at Marden and Dunsfold.
October 18, 2011
Two new specialist doctors have joined life-saving charity the Kent, Surrey and Sussex Air Ambulance Dr Magnus Nelson was born in Canterbury, grew up in Wingham and went to Sir Roger Manwoods School in Sandwich. He joins the charity on a six-month secondment from the Royal Sussex County Hospital in Brighton Dr
Mark Salmon joins the trust on a 12-month secondment after also working at St George's where he qualified in 2003.

More on The Air Ambulance
Surrey Air Ambulance is a charity which relies almost entirely on public donations and receives no National Lottery funding.
The helicopter carries a specialist doctor and Critical Care Paramedic who can carry out advanced medical procedures at the scene, giving patients the best chance and quality of survival.
---
International News
What is happening in the middle East!
---
Help needed at Lunch Club!

Could you help us once a month on a Friday?
We are seeking volunteers to help lay tables, serve and clear away for our over 60's Lunch Club
from 10.30am to about 2pm with lunch included.
It is rewarding and friendly and we are happy to work around the school term times.
You are more than welcome to come and see how we do it all with no obligation.
Just contact Georgia on 68 3120 or email for more details.
---

…and finally
If you do run into debt problems, don't ignore them and hope they will go away - they won't.
Get advice as early as possible. See the Citizens Advice website,
www.adviceguide.org.uk on how to tackle debt, or contact Waverley CAB on 0844 848 7969 for free,
confidential, independent money advice.
www.adviceguide.org.uk
---
I've written many pieces in our Parish magazine about our bells;
at St Mary's Chiddingfold
John

.

By now I hope you appreciate that we have a very special legacy in these bells, and I do hope that the village is a much better place for having them. (It would be a very sad thing to NOT have them surely!)

However, I, and the other bell ringers, are mindful that our ringing is intrusive, (loud).
Despite our best efforts, there are occasions when the music is not at it's best, particularly when practice and learners are involved! Whilst we have some sound-control, the sound of the bells does reach parts that other music does not!

So I am asking the village, and anyone else affected, to let me know your views - More
---
About Chiddingfoldnews.org.uk
New Parish council web site www.chiddingfold-pc.gov.uk/ - Click Here
The idea is a local news magazine not in competition with the Parish Magazine
Parish Magazine
The Parish Magazine.
60p per copy, £7 annual subscription
Copy date 16th every month
except December,when it is 11th.
Parish Magazine
Parish council web site
www.chiddingfold-pc.gov.uk/ - Click Here

Neighborhood Policing Local Contact

The Mobile Police Counter will be in Chiddingfold which allows you to access the majority of services available at a police station front counter.
Location The Banking House, The Green,Chiddingfold, Surrey GU8 4TU
A local neighbourhood officer will also be available. More
Don't Panic Chiddingfold does not have
heath / bush fires - Earthquakes - Tsunamis -
Only some parts of the village gets floods
In 1987 the electric was off for 10 days we managed
- More
---
December 3, 2010
For life-threatening emergencies please dial 999.
For immediate help with general local issues please contact the Parish Office:
T: 01428 683906
E: clerk@chiddingfold-pc.gov.uk
For general emergency information, please visit the Waverley Borough Council website -
http://www.waverley.gov.uk

---
To send stories or articles Contact us - see below
Articles preferred as attachments in Rich Text Format &nbsp &nbsp any pictures as separate attachments
Home
News
Music
Contacts
Archive
This Page

Originally what was on at
Chiddingfold Music Club
that web page is just a menu now

For listing music events in the area,
mainly electric rock and blues
for music events

Bands that have been listed here
or are booked in the future
Band details

Contacts is a list of organizations and businesses in the village and phone numbers and e-mail addresses
some web pages

Archive is where the old stories go
Pictures of Events that was news last year