---
Village Hall film show

Friday, February 20th

What We Done on Our Holiday

Cinema details


Competition Time!
Purchase ANY ITEM through our online shop in February
and be in with the chance of winning these two
loving baby elephants A prize worth £35!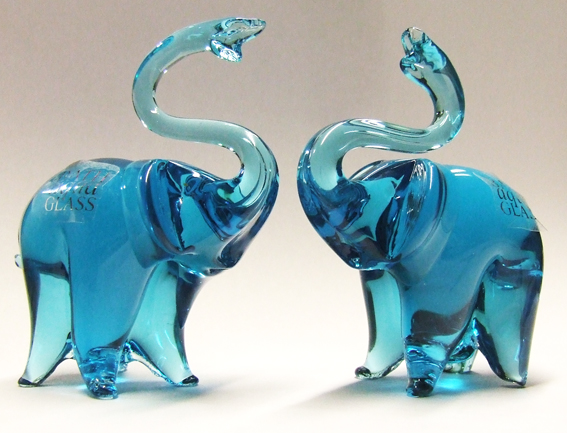 * * *
All you need to do is complete an online purchase between 1 February and 28 February
and you will automatically be entered into the prize draw.
You could buy some beautiful Art Glass, a piece of Memorial Glass
or maybe even a Course Voucher ???
Really... ANY purchase will result in your entry to the draw!
---
If you do not wish to be entered into this competition please send us a message during checkout.
Entries will be collated and a winner selected at random on Monday 2 March.
No cash alternative will be offered & staff of Bath Aqua Glass will not be entered into the draw.
Quiz Friday 20th March
£1 per person Max team 6 Cash prize



---
February 11, 2015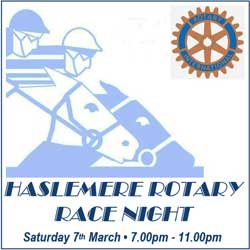 Haslemere Rotary 2015 Race Night in Chiddingfold
The Rotary Club of Haslemere would like to invite you to an evening of fun and entertainment on Saturday 7th March 2015.
The Village Hall doors will open at 7.00 pm to warm up for hand wound horses, a tote and a bar.
To regain your strength a fish and chip supper will be served mid-evening (vegetarian food on request).
There will be six main races three either side of supper, a short presentation explaining the objects of 'School in a Bag' which is the sole charity beneficiary for the event and a seventh winners race for which the sponsors will be sold on the night..

School in a Bag. The charity supports poor, orphan, vulnerable and disaster affected children throughout the world. All proceeds will help to fill Rucksacks with stationery, learning resources and eating utensils that will enable a child to write, draw, colour, calculate, express themselves and above all learn.
Tickets cost £15 per head from Mike Jones (01428 683844) or Gordon Exeter (01428 661545).
Further details can be found on the website of Rotary Haslemere
---
November 12, 2014

6A Wey Hill, Haslemere,
Surrey GU27 1HN
Phone 01428 643264
fax 01428 643264

New fresh Veg Shop in Haslemere
The Veg Stall will be in Wey Hill Haslemere Every Saturday 8am to 1pm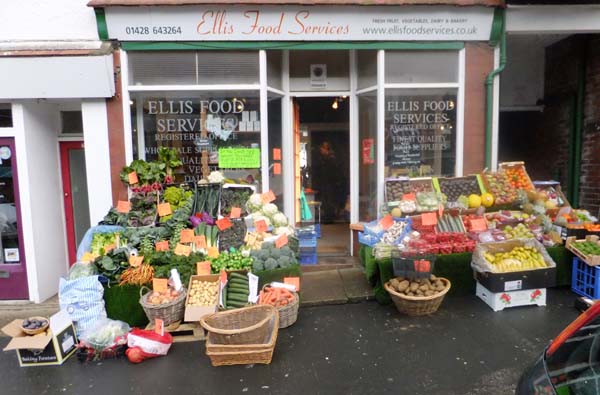 Ellis Food Services of Haslemere are the leading distributor of fresh wholesale produce to restaurants,
hotels, schools, and health care facilities in the south of England.
Our delivery area includes Hampshire, Surrey, and West Sussex.
---
November 19, 2014

To all contributors of the Chiddingfold Parish Magazine.
For those of you that have monthly meetings/events would you please email us your diary dates for 2015.
May we also remind you that the deadline for the January magazine is noon on 12th December, all other months remain the same, 12noon on the 16th, although we are always very grateful for items that arrive early.
We will always acknowledge receipt of your email so if you do not receive an acknowledgement you will know that your email has not reached us.
It is very important that you send any articles for the magazine to both editors, should one of us be on holiday or one of our computers fail, we will still receive your article.
Would you please advise if you are no longer the contact, and or forward to the relevant person. We both look forward to receiving your contributions in the months ahead,
Magazine Details
With best wishes for a Very Happy Christmas.
Anne and Rita Editors, Chiddingfold Parish Magazine
---
December 16, 2014

---
December 12, 2014

---
2014 October 15, 2014
Chiddingfold Surgery's Macmillan Coffee Morning
Chiddingfold Surgery held a very successful coffee morning on Friday, 26th September 2014 to raise money for the Macmillan Cancer charity.
The event was organised by Dr. Cameron- Blackie and coincided with the annual flu clinic at the practice .So over 100 people attended and £362.00 was raised for this very worthwhile charity.
It was a very social event as well as an informative one, as Michelle Pulman, a Macmillan nurse, attended and was able to talk individually to the patients about the charity.
---
September 26, 2014

Pine Furniture Sale Hammond's Yard Hambledon GU8 5HF
Many more interesting items for sale Every Saturday 9 - 4 01428 68 3625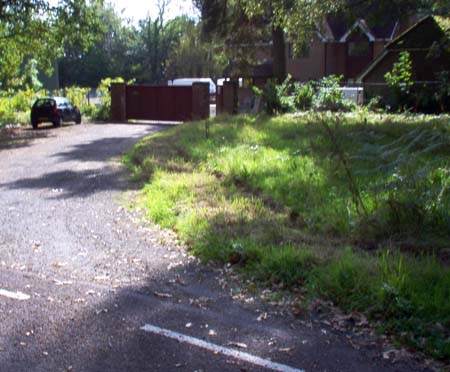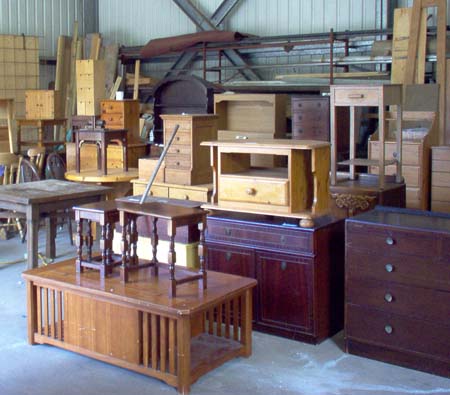 ---
September 28, 2014

The 10th Chiddingfold art & Craft Exhibition
Friday 14th November – 6pm to 9pm (Acceptance of exhibits 3 – 4.pm)
Saturday 15th November - 10am to 5pm
Sunday 16th November 10am to 4pm. (Collection of exhibits 4 – 5pm)
If you wish to exhibit work (of any amateur art or craft) this is open to all Parish residents and members of the Watercolour Group. Forms MUST be completed and delivered by 31st October 2014.
Please pick up a form from the Post Office or request a form from Rob. Last year's exhibitors will receive a form by email. Rob Terry 01428 682022 For aplication form or as PDF
Past Exhibitions 2009 2010 20112013 Water Colour Group

---
July 15, 2014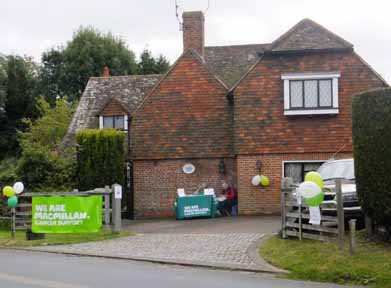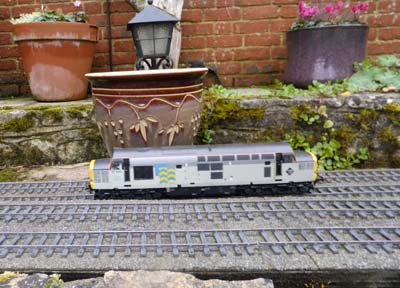 Ted's Garden Open Day
Garden Railway and Models Sunday 27 July 2014
12 noon to 4pm
Coxcombe Cottage, Woodside Road, Chiddingfold, GU8 4QD.
Entrance Includes Tea and Cake.
£5 Adults £2 Children

Proceeds shared between St Mary's Church Chiddingfold and Macmillian Cancer Support, Midhurst

Please note if raining it will be postponed until Sunday 29 September

---
May 20, 2014

CHIDDINGFOLD VILLAGE FÊTE SUNDAY 8th JUNE 12.00pm TO 4.30pm
previous Fetes 2012 2011 2010 2009
Past Village Events Archive
June 22, 2014

Bring all the family Have fun, and support this village event ALL PROCEEDS TO LOCAL AMENITIES St Mary's School, Chiddingfold Village Nursery School, Chiddingfold Village Hall and Chiddingfold Community Fund
Snail Racing, Skittle Alley, Bouncy Slide, Gardens Open, Teas, Bottle Tombola, Bric a brac, Samosas, Books, ............
Photos Programe of events List of raffle prizes
---
---
May 13, 2014
Face painting,
Fun dog show,
Model train rides,
Children's races and games,
Face painting,
Plants, herbs,
Cakes,
Tea tent,
Tombola,
Silent raffle,
Quizzes,
Competitions,
Fire engine and police car
- provided circumstances permit!-
Bouncy castle,
Books and bric-a-brac
Fernhurst Revels Sunday May 18th
The tradition is that the May Queen procesion to arrives at the Recreation Ground at 12.30
accompanied by her attendants, Heralds, music, Crown Bearers, Flower Scatterers
and the fancy dress entrants on the theme of The Enchanted Wood
Being crowned at approximately 1.00 pm the May Queen, Rose Buchanan,
will watch as St George kills, we hope, the Dragon,
children dance round the Maypole and the Revels commences.
Free entry free parking
For more information ring 01428 653790
Offical website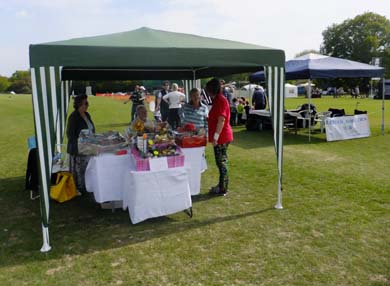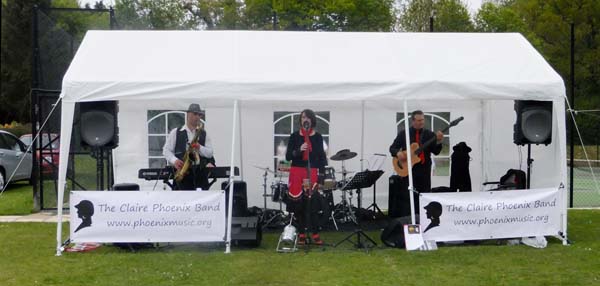 Pictures from 2013
Start 9 am
Milford Car Boot Sale
---
March 3, 2014

Plaistow Pre-School Maypole Fete Monday 5th May 12pm-3pm
Plaistow Village Green, RH14 0PX
Traditional Village Fete in aid of Plaistow Pre-School
Photos
---
November 10, 2014
Several of the films coming up may be in high demand, so please remember if you want to guarantee your seats for the screening, go to Chiddingfold Post Office to purchase your tickets in advance, and be sure to arrive promptly to ensure you get first pick of the available seats. YOU CAN SAVE MONEY WITH OUR SEASON TICKETS.

Friday February 20th

What We Did On Our Holiday




Doors 7 ·30pm, Film 8 ·00pm

Running time: approx. 95 minutes (+ 15 minute interval)

BBFC Certification: 12A

Starring

David Tennant as Doug

Billy Connolly as Gordy McLeod


Comedy from the creators of TV series Outnumbered – who once again display an extraordinary knack for getting great performances from child actors.
Doug and Abi take their three children north to the Scottish Highlands to celebrate Doug's father's birthday.
As simmering family tensions bubble to the surface, circumstances spiral out of control and the children decide to take matters into their own hands.

What We Did On Our Holiday Film Details
---
Tickets for each film cost £5 (£3 for children under 15) on the door,
or in advance from Chiddingfold Post Office.
Season Tickets are also available from both locations.
Next Month:
On Thursday, March 5th 8:00 pm Chiddingfold Cinema presents: Mr. Turner
BBFC Certification: 12A starring Timothy Spall as J. M. W. Turner & Marion Bailey as Sophia Booth
Biographical period drama, nominated for 4 Academy Awards (though not 'Best Actor', which is a travesty), covering the final quarter of the famous painter's life. This is one of the most humane films I've seen for a long time - without the artificial Hollywood 'movie magic' which is laid over so many films like an overly-thick coat of gloss varnish. Instead, this is a film about real, unglamorous people, and all the more beautiful for that.
Save £5 with a Season Ticket. Season Tickets can be used to obtain a discount – we simply stamp three slots rather than the usual one, so a pair of ticket costs just £25. If you don't already have one (and why not?!) then buy one now and take advantage of the £5 saving immediately. We expect demand to be high, so book now to avoid disappointment! For further details, especially any advance ticket enquiries or if you are interested in joining us as a volunteer, please contact Matthew Lacey on 01428 683120, or email cinema.admin@chiddingfold-hall.org.uk That's all for now, hope to see you at a screening soon!
Tickets for each film, (except 'Pay What You Like') cost £5 (£3 for children under 15) on the door, or in advance from Chiddingfold Post Office.
Season Tickets are also available from both locations.

Licensed Bar & refreshments before showing and in interval
A Channel 5 production company came to Chiddingfold Village Hall Cinema on Thursday night, 5 February
to film the Sing-along production of 'Mamma Mia'
The Village Hall Cinema attracted a good crowd from all around Chiddingfold for this performance.
It was a lively evening with lots of singing and even dancing - More
Village Hall
Coxcombe Lane,
Chiddingfold, Surrey GU8 4QA www.chiddingfold-hall.org.uk/
Village Hall
---
November 24, 2011

If anyone phones you up about problems with your computer
Read this
http://forums.moneysavingexpert.com/showthread.php?t=1424731
---
The Air Ambulance service in Kent, Surrey and Sussex costs around £ 3 million annually to stay airborne. Receiving no funding from the Government or the National Lottery the charity is entirely dependent upon the generosity of the public to support the two helicopters, based at Marden and Dunsfold.
October 18, 2011
Two new specialist doctors have joined life-saving charity the Kent, Surrey and Sussex Air Ambulance Dr Magnus Nelson was born in Canterbury, grew up in Wingham and went to Sir Roger Manwoods School in Sandwich. He joins the charity on a six-month secondment from the Royal Sussex County Hospital in Brighton Dr
Mark Salmon joins the trust on a 12-month secondment after also working at St George's where he qualified in 2003.

More on The Air Ambulance
Surrey Air Ambulance is a charity which relies almost entirely on public donations and receives no National Lottery funding.
The helicopter carries a specialist doctor and Critical Care Paramedic who can carry out advanced medical procedures at the scene, giving patients the best chance and quality of survival.
---
International News
What is happening in the middle East!
---
Help needed at Lunch Club!

Could you help us once a month on a Friday?
We are seeking volunteers to help lay tables, serve and clear away for our over 60's Lunch Club
from 10.30am to about 2pm with lunch included.
It is rewarding and friendly and we are happy to work around the school term times.
You are more than welcome to come and see how we do it all with no obligation.
Just contact Georgia on 68 3120 or email for more details.
---

…and finally
If you do run into debt problems, don't ignore them and hope they will go away - they won't.
Get advice as early as possible. See the Citizens Advice website,
www.adviceguide.org.uk on how to tackle debt, or contact Waverley CAB on 0844 848 7969 for free,
confidential, independent money advice.
www.adviceguide.org.uk
---
I've written many pieces in our Parish magazine about our bells;
at St Mary's Chiddingfold
John

.

By now I hope you appreciate that we have a very special legacy in these bells, and I do hope that the village is a much better place for having them. (It would be a very sad thing to NOT have them surely!)

However, I, and the other bell ringers, are mindful that our ringing is intrusive, (loud).
Despite our best efforts, there are occasions when the music is not at it's best, particularly when practice and learners are involved! Whilst we have some sound-control, the sound of the bells does reach parts that other music does not!

So I am asking the village, and anyone else affected, to let me know your views - More
---
About Chiddingfoldnews.org.uk
New Parish council web site www.chiddingfold-pc.gov.uk/ - Click Here
The idea is a local news magazine not in competition with the Parish Magazine
Parish Magazine
The Parish Magazine.
60p per copy, £7 annual subscription
Copy date 16th every month
except December,when it is 11th.
Parish Magazine
Parish council web site
www.chiddingfold-pc.gov.uk/ - Click Here

Neighborhood Policing Local Contact

The Mobile Police Counter will be in Chiddingfold which allows you to access the majority of services available at a police station front counter.
Location The Banking House, The Green,Chiddingfold, Surrey GU8 4TU
A local neighbourhood officer will also be available. More
Don't Panic Chiddingfold does not have
heath / bush fires - Earthquakes - Tsunamis -
Only some parts of the village gets floods
In 1987 the electric was off for 10 days we managed
- More
---
December 3, 2010
For life-threatening emergencies please dial 999.
For immediate help with general local issues please contact the Parish Office:
T: 01428 683906
E: clerk@chiddingfold-pc.gov.uk
For general emergency information, please visit the Waverley Borough Council website -
http://www.waverley.gov.uk

---
To send stories or articles Contact us - see below
Articles preferred as attachments in Rich Text Format &nbsp &nbsp any pictures as separate attachments
Home
News
Music
Contacts
Archive
This Page

Originally what was on at
Chiddingfold Music Club
that web page is just a menu now

For listing music events in the area,
mainly electric rock and blues
for music events

Bands that have been listed here
or are booked in the future
Band details

Contacts is a list of organizations and businesses in the village and phone numbers and e-mail addresses
some web pages

Archive is where the old stories go
Pictures of Events that was news last year