June 11, 2008&nbsp Chiddingfoldnews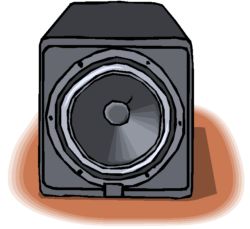 BANDS
Material suplied by bands and promotors
---
Albert Lee & Hogan's Heros
For me Albert Lee and Hogans Heroes gigs at the Chiddingfold Club have been the best in over ten years of promoting bands
They have had everything - fantastic musicianship , great songs and that X Factor that we all want from a gig,
where the hairs on the back of your neck stand up.
For those of you unfortunate enough not to about Albert Lee, he simply The Guaitarist's Guaitarist.
He has played with countless top names Eric Clapton, Joe Cocker,Willie Nelson Brian May,Emmy Lou Harris,
Linda Ronstadt,Everly Brothers, The Crickets Joan Armatrading, Chris Farlow and Dave Edmunds to name but a few
When he is not touring with Bill Wymans Rhymth Kings, 2002 grammy award winner Albert fronts Hogan's Heroes ,
which includes world renowed pedal steel guaitarist Gerry Hogan.
&nbsp &nbsp &nbsp come along and prepare to be amazed &nbsp &nbsp &nbsp &nbsp &nbsp Howard Williams
Albert Lee site. Details
---
Counterfeint Stones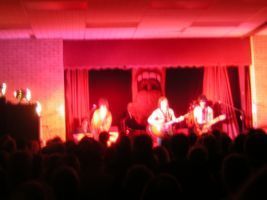 Counterfeint Stones
At Chiddingfold Music Club
http://www.thecounterfeitstones.net/
---
Cryin' Out Loud
Play at the Scratchers (Three Lions) Farncombe
played in the Chiddingfold Club years ago
Played at Music in the Park Godalming Sunday 22nd June 2008
http://www.cryinoutloud.com &nbsp &nbsp &nbsp cryinoutloud
---
The Overtures
Last year The Overtures came to Woolmer Hill and blew everyone away
They performed music from the 60's and early 70's but are SO much than a tribute band
They created an electric, exciting,pulsating atmosphere which made everone who was ther say We want them Back!
Just the best band of there time
Elton John
The best Sixties Covers Band I've ever seen
David Jensen of Capitol Gold
http://www.theovertures.com Click Here
---
The Paul Cox Band
Paul Cox has been described by Paul Jones of Radio 2 and Jazz FM as "Britain's finest blues / soul vocalist".
He has been the special guest opening act for Ray Charles and Eric Clapton.
He apears for us with his excellent seven-piece band, one of the UK's most successful bands,
who have been performing together for over 10 years.
They have honed their act with a mix of original material as well as soul, blues, and R & B standards.
---
THE Prognosis
Progressive rock music at it's best: Genesis - Pink Floyd - Camel - ELP - Caravan
We are currently working on a few new songs to add to our set list some of which may be:
* Every Day (Steve Hackett / Spectral Mornings)
* Crime Of The Century (Supertramp / Crime Of The Century)
* Yes Medley (Yes / Yes)
* New World Man (Rush / Signals)
* Birdland (Weather Report / Live)
If you want some more details/pictures etc see &nbsp &nbsp &nbsp www.theprognosis.co.uk
---
THE WORLD FAMOUS RED SOX
When Paul McCartney, Phil Collins, The Rolling Stones, Tina Turner, Bob Geldof & Brian May need the World's Best Party Band who do they call...?

Well, they obviously want the best for their parties, so nothing else
will do. And with THE WORLD FAMOUS RED SOX they can be confident that
they're getting the very best.
The reason is this...TWFRS consists of 4 world class quality musicians
who between them have accompanied some of the greatest names in popular
music: Jamie Moses, Spike Edney, Steve Stroud & John Marter.
Add to this a repertoire of over 300 songs covering 4 decades and a
wonderful sense of fun, combined with amazing flexibility (they can play
almost anything in any style) and you'll start to see why.
These days, most party bands are so-called "function" bands consisting
of semi-pro or amateur musicians who play a set repertoire & rarely
deviate from it, thus offering only a limited performance. The "Sox",
however, can suit their show to the tastes of their audience or host to
give the people what they want.
So if you need a world class band to give your event a sense of fun with
superb musicianship & flexibility, then look no further than... THE
WORLD FAMOUS RED SOX
The WORLD FAMOUS RED SOX have been booked by PAUL & LINDA McCARTNEY, THE
ROLLING STONES, BRIAN MAY, TINA TURNER, the SONGWRITERS OF DISTINCTION,
FENDER MUSICAL INSTRUMENTS 50th ANNIVERSARY CONCERT (Wembley), LOTUS
SOFTWARE, FENDER (EUROPE) ARTIST'S SHOWROOMS OPENING, the BRITISH GRAND
PRIX, PETER GREEN, RUDI DOLEZAL (Queen/Rolling Stones Video Director),
PHIL COLLINS (Wedding in Geneva), RHYS DANIELS Bone Marrow Appeal,
MICROSOFT, GRAHAM GOULDMAN (10CC) and BOB GELDOF, and have performed at
just about every top party venue, at home and abroad...
---
---
---
Howard Williams
Disco & Band Promotions
---
---
---
Eclectic Live Music
Do music events
---
---
---
White Mountain Promotions
have have done things in the past
---
---
---